Sargi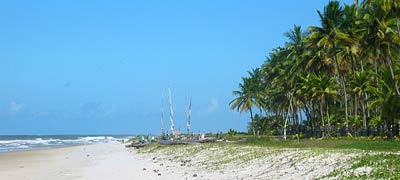 Sargi beach is 4.5 km long, also great for long walks and swims.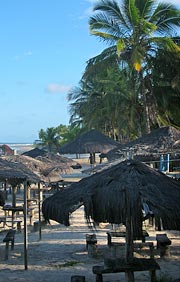 Almost completely deserted, flat, hundreds of coconut trees and no rocks. This is where the River Sargi ends, which is what in turn has given the village it´s name.
At about 5pm the beach of the Sargi grows in population with the return of the jangada fishing rafts, when the fishermen return from their labor at sea.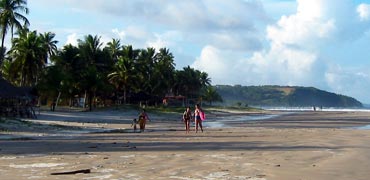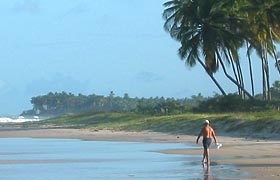 You will find accommodation, restaurants and beach huts by the sea. This beach offers everything that a good day of rest deserves: complete tranquility.
PÉ DE SERRA | PRAINHA | POMPILHO